Hot Spring Spas Wellness Experience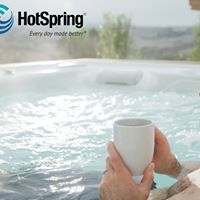 Thinking about a new spa?  To borrow a quote from Watkins Manufacturing, maker of Hot Spring® Spas:
"More than home-improvement or entertainment, a hot tub is an investment in your health and well-being. Our owners say that they have more energy, sleep better, and can do more with their day. Plus, time spent together in the warm water can lead to better relationships outside the hot tub."
Check out the video below for great information to help you in your shopping decision. Hot Spring Spas Wellness Experience video highlights the benefits of a Hot Spring® Spa and shows you why it is the leading hot tub brand in the world today.