BioGuard
BioGuard Swimming Pool Care Chemicals and Products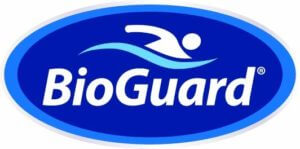 Why Do We Offer BioGuard?
BioGuard offer professional, quality products that are the best solution for your pool and spa care needs. They include:
Chlorine and Non-Chlorine Sanitizers
Algae Killing and Preventative Algaecides
Shock to Remove Contaminants
Saltwater Pool Care Products
Cleaning and Problem Solvers
Water Balancers
Water Enhancers
The BioGuard True Blue Promise:
The exclusive BioGuard TruBlue Promise program can be found only at the best BioGuard dealers. With this Promise, we'll be sure you're using quality products designed for ultimate prevention, that you're using them properly and that you're testing your water with the most in-depth analysis available.
By using BioGuard's proven products and following our advice, the chances of algae or cloudy water are dramatically reduced and you'll have spectacular looking water all season long. But the best part is that if you're loyal to the Promise and you still end up with algae or cloudy water, we'll give you everything you need to fix it for FREE.  Now that's peace of mind that ensures you'll never miss a moment again in your pool. Stop by and chat with our BioGuard pool experts at Redlands Pool & Spa Center and learn exactly how the program works.
Click on the pic below and watch a short video for more about BioGuard's True Blue Promise.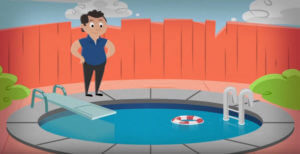 The 3-Step Pool Care System:  
BioGuard encourages using the 3-Step Program approach to pool care. Simply put, it's the easiest way to sparkling clear pool water.
Computerized Water Testing and Analysis: 
BioGuard pioneered the idea of computerized pool water analysis. Bring in a water sample from your pool today and we'll give you a complete, personalized analysis for start-up, closing and maintenance. You'll receive a print-out of the products you need along with instructions on how to apply them to your pool.
The BioGuard Pool Dealer Difference