Employment
Redlands Pool & Spa Center – A Team That Works!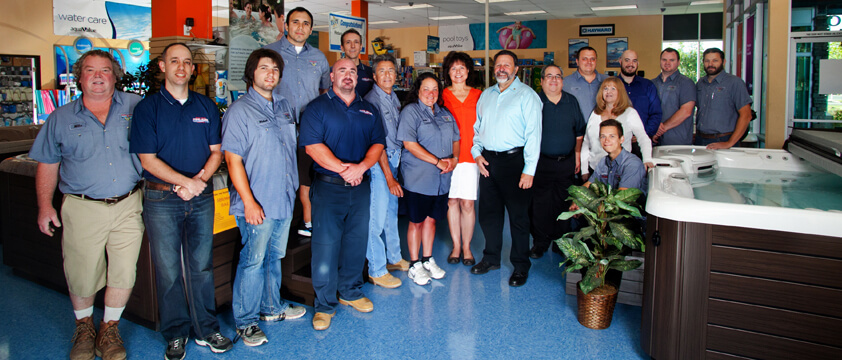 Join our Team
We believe in teamwork and in people helping people — our customers and our employees. We are always looking for men and women who want to excel in whatever they do and are motivated to learn. For us, it's all about attitude!  Check below for current employment opportunities at Redlands Pool & Spa Center.
We offer competitive pay, on-the-job training as well as educational opportunities in the off-season, excellent benefits for full timers, and room to grow within our company. To begin the application process for the positions listed below, click on one of the positions below.  Be sure to fill out the application completely and answer all questions.
Current Employment Opportunities for the positions of: 
Swimming Pool Repair Scheduler – Seeking person with a swimming pool Repair scheduling / dispatching background for a full-time position in our Repair Department. Seeking a well-organized, professional, detail oriented individual who is able to multi-task and work well under pressure.  Must have great communication skills, excellent customer service, computer, verbal and written communication skills and must be able to work well with others as part of a team. General swimming pool maintenance and repair knowledge a plus.
 Retail Sales Associate – Works with the retail team to drive retail success and maintain exceptional customer support by providing personalized service, assisting with analysis to determine customer needs, and advising customers. This person will perform duties as cashier and stockperson and after a training period, will also perform water analysis and minor equipment repairs.  Part-time and full time positions available.
We accept applications for all positions at any time.  If we are not hiring for a particular position we do keep applications on file for a period of time and review them when a position becomes available.
We look forward to meeting you!