Pool Complete™- for a Crystal Clear Pool!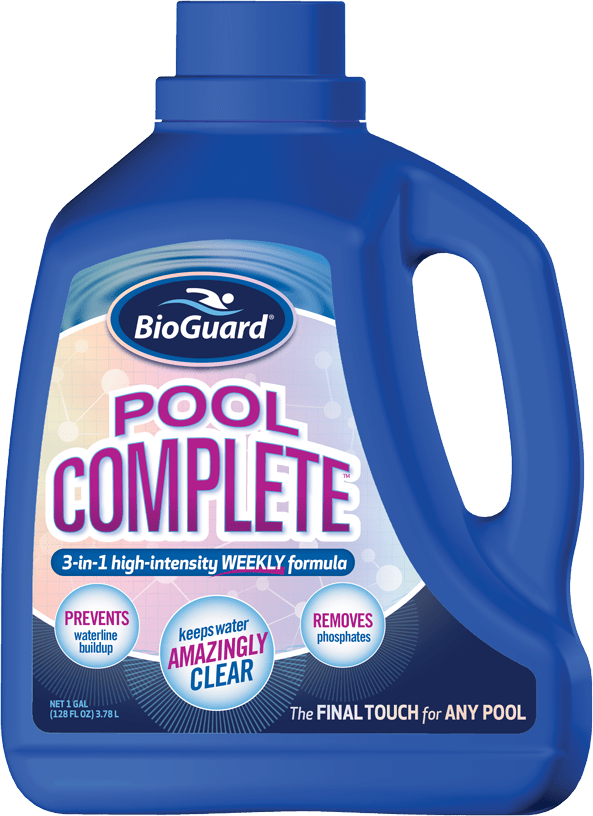 See your pool in Hi-Def!
Is your pool water so clear that you can recognize a coin on the bottom?  An innovative NEW product from BioGuard can bring your water to "High Def" clarity you'll have to see to believe.
Take it to the next level with BioGuard® Pool Complete™, the weekly maintenance product that produces water so clear, it's simply AMAZING to see. It's hard to describe the difference, but even pool owners with well balanced, clear water will now find their water simply remarkable.
That's because the 3-in-1 high-intensity action of Pool Complete ensures your water stays super clear, reduces unwanted phosphates and prevents ugly waterline buildup. Since one bottle can last an entire season for the average pool, it's economical too.  It's easy to use and apply – Just one capful (4 oz) treats 8,000 gallons.  Pool Complete is a simple addition to any BioGuard Care System, even Salt.
We encourage you to give it a try! It truly is "the final touch for any pool."
Check out BioGuard's video to find out more about Pool Complete™ – just Click the Pic: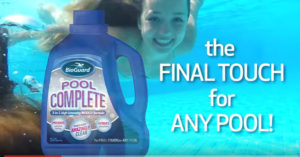 Want to see some cool video testimonials?  Click on this  Pic: