Why Choose Redlands
Pool Service & Supply Store Redlands, Loma Linda, & Inland Empire Rely On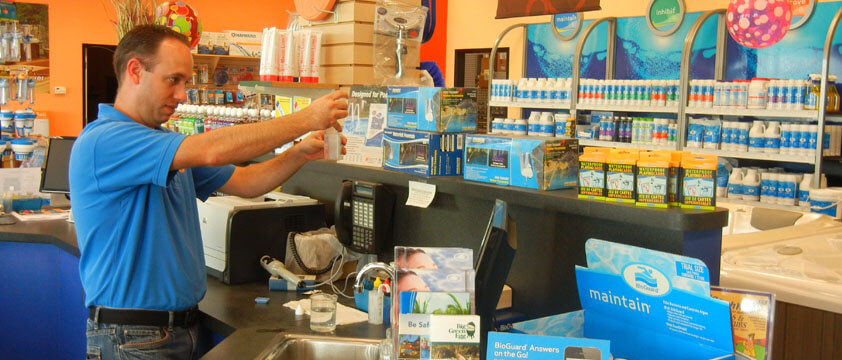 Providing Quality Products with Personalized Care
When Cal and Sharon Boothby opened the doors at Redlands Pool & Spa Center in 1984, they had three goals in mind — provide professional knowledge and services by well-trained technicians, provide quality products at fair prices and develop reliable relationships with their customers as if they were family. We're happy to say more than 30 years later, we still stand by those words as we continue to serve the greater Inland Empire area.
The Redlands Pool & Spa Center team values continued education and invests a lot of time bettering their craft. As active members of our national trade organization, The Association of Pool & Spa Professionals, we adhere to strict industry standards and guidelines that challenge us to provide quality products and superior customer service and professionalism. We hold a California State Contractor's License (#C53-494950), allowing us to perform any pool and spa related work and making sure your pool is safe, equipped correctly and meets current regulations and standards.
We value our long-standing presence throughout the area because we take pride in our reputation and understand the importance in giving back, whether that's to our loyal customer base or to the community. Redlands Pool & Spa Center is involved in several local organizations, giving both time and resources toward improving the quality of life in the Redlands, Riverside and surrounding communities. The continued success of our "Swim Safe Saturdays" events allow us to support our local YMCA swim program — a valued program to those passionate about life in water.
Whether you're in need of professional pool and spa maintenance and repair, looking to add a hot tub to your backyard or looking for everyday pool and spa essentials, Redlands Pool & Spa Center welcomes you.  Thinking about a pool remodel?  Let's talk.