Spa Accessories – Necessories!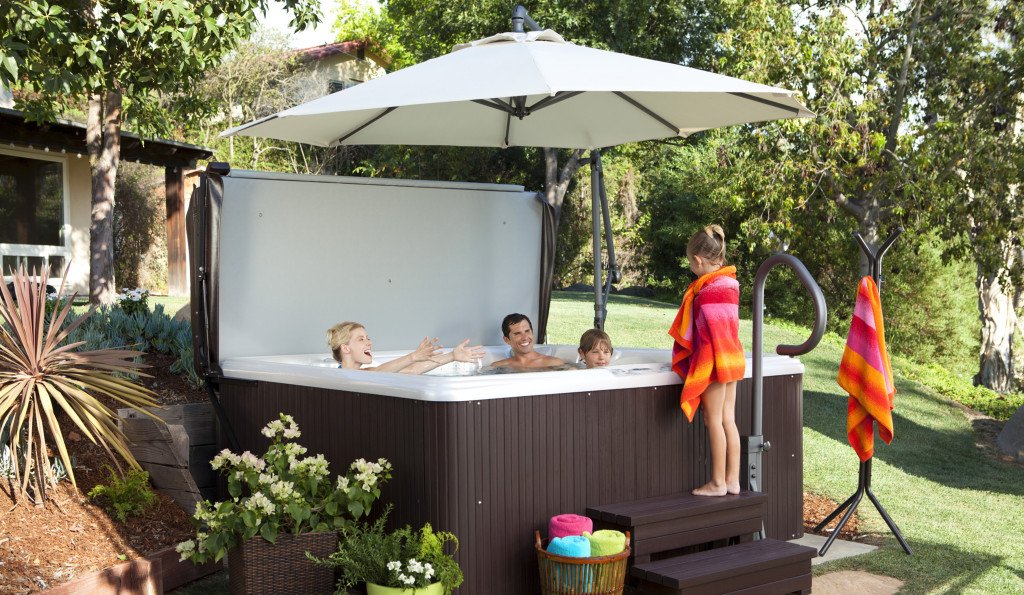 Spa Accessories – No Hot Tub Should be Without Them
Our Necessary Accessories for your spa- or as we like to call them, "Necessories", will help you get the most enjoyment and benefit from your hot tub.  Energy efficiency (a lower electric bill) requires a well fitted, insulated spa cover that is in good condition.  If it's water-logged that's a problem.  And to lift that cover with very little effort, you will want a cover lifter.  We have several options, depending on your spa model and needs.  Would you like easier access to your spa?  A handrail makes getting in and out so much easier that you'll find yourself using your spa even more.   Sit a little low in the water or need a little cush behind your head?  Try a booster seat and spa pillow.  When you'd like a little shade during that mid-afternoon soak, an umbrella is just the ticket.   If you have a thing about chlorine, there are alternatives – let's talk.  Whatever you consider a "Necessory", our team at Redlands Pool & Spa Center can help.