Water Care for Spas Made Simple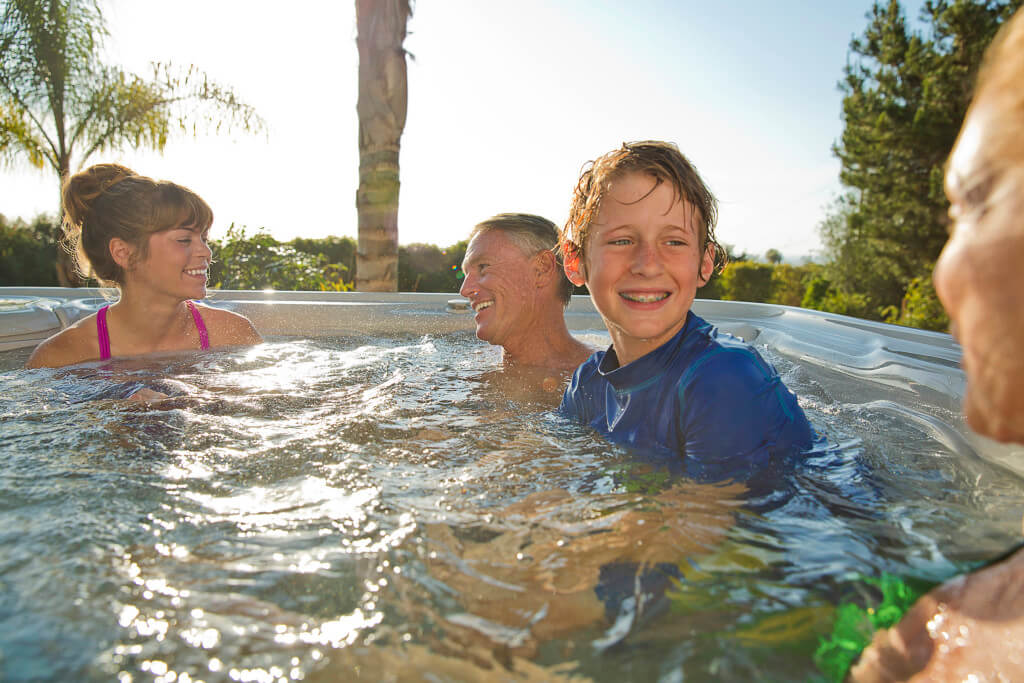 Hot Spring Spas feature several unique water care options, helping to make every day better with water care made simple! Two of our favorites here at Redlands Pool & Spa Center are the EverFresh® Water Care System and the ACE Salt Water Sanitizer System.
The EverFresh® Water Care System makes it easy to keep your water clean and clear, while reducing the need for chlorine. This easy-to-use system combines the cleaning power of the FreshWater® III high-output ozone system with FreshWaterAg+® continuous silver ion purifier, and MPS non-chlorine oxidizer.  This combination provides lasting protection against contaminants and a minimal need for chlorine.  The benefits of EverFresh®  include:
Continuous cleaning. The FreshWater III ozone and silver ions are released into your spa water continuously.
Easy maintenance. Simply dose the spa water with MPS with each use of the spa, and add chlorine weekly.
Reduced levels of chlorine. Enjoy safely sanitized spa water, without the need for a constant chlorine level residual.
Available on Highlife, Limelight and Hot Spot Spas.
In addition to EverFresh, an option for any spa owner is our exclusive line of FRESHWATER® SPA CARE PRODUCTS.  This line includes everything you need to maintain your spa water:  Chlorine and bromine sanitizers, balancers, clarifiers, water conditioners, and more.  Water care for your spa shouldn't be difficult.  Hot Spring systems make it simple and easy.