St. Pat's Day Recipes – Big Green Egg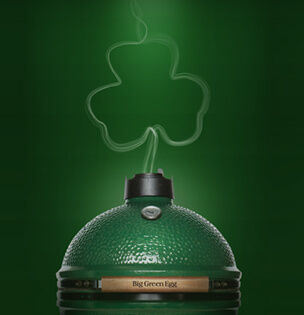 It's March and that means a bit o' the Irish culinary fare in your big GREEN egg.  Check out our favorite St. Patrick's Day Recipes, complete with Irish Stout, whiskey and Irish Cream:
We never miss an opportunity to celebrate the Green!  So if you don't have a Big Green Egg, come in and see us and you'll be celebrating St. Pat's in style.